Frames of Mind: Memory Matrix
Supported by a grant from the Annenberg Center for Communication: New Display Technology for Computer Art. Co-PI's: Prof. Vibeke Sorensen, School of Cinema-Television, Division of Animation and Digital Arts and Prof. Mark Thompson, Department of Chemistry, LAS, University of Southern California.
Digitally processed photographs, 30" x 40" Ilfochrome transparency on light box. All images Copyright 1998 Vibeke Sorensen.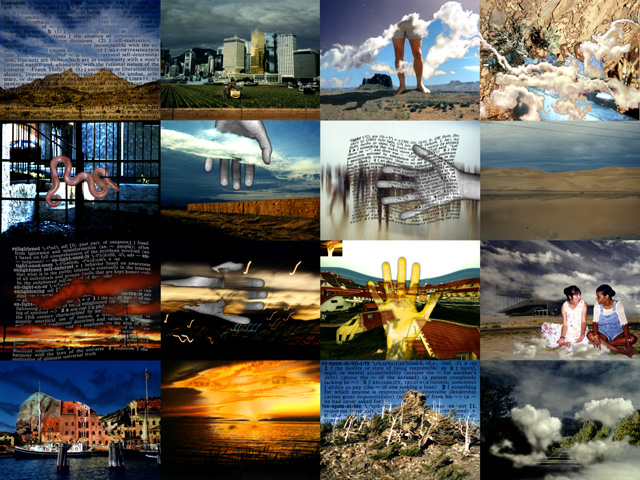 Individual frames from Memory Matrix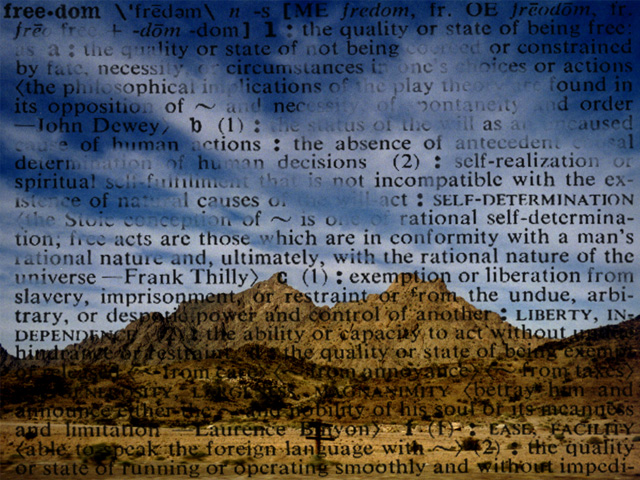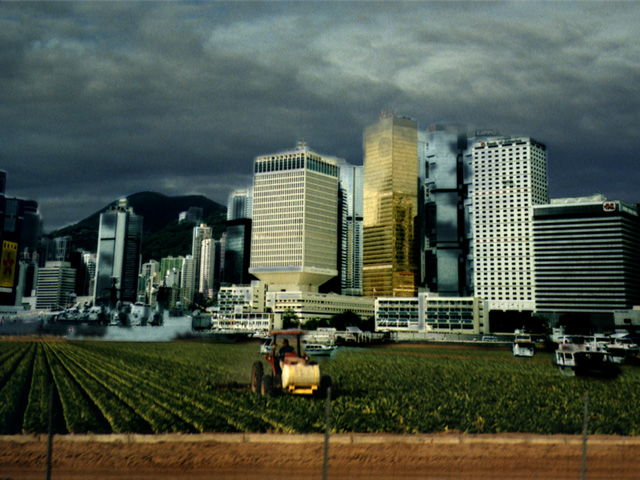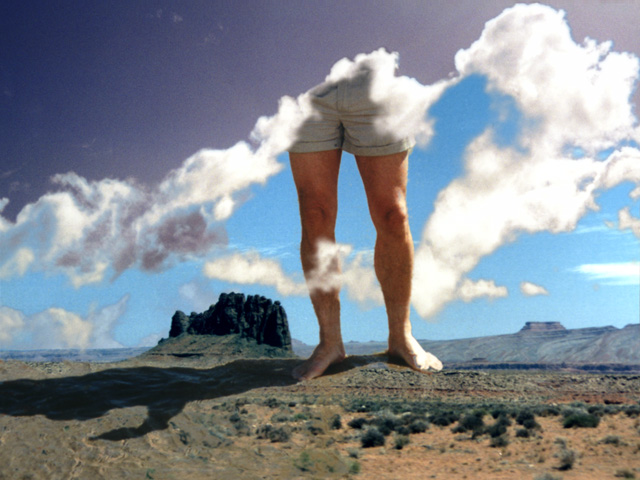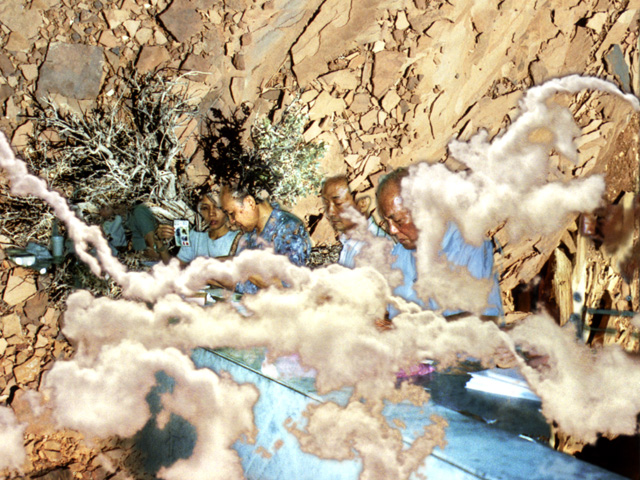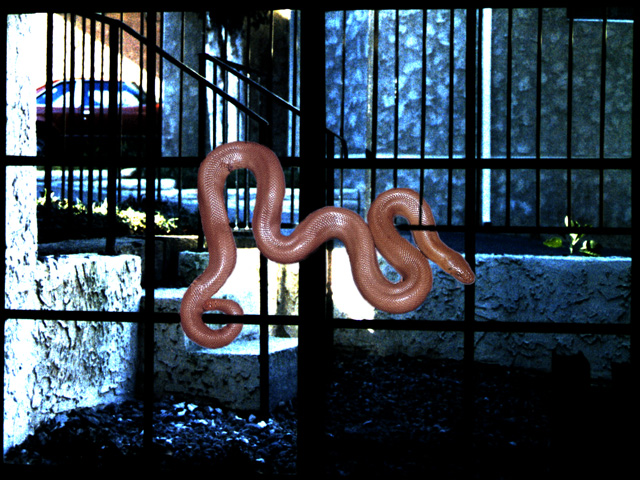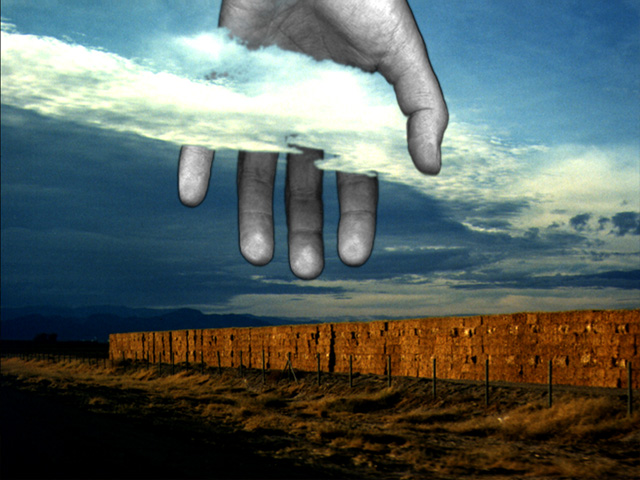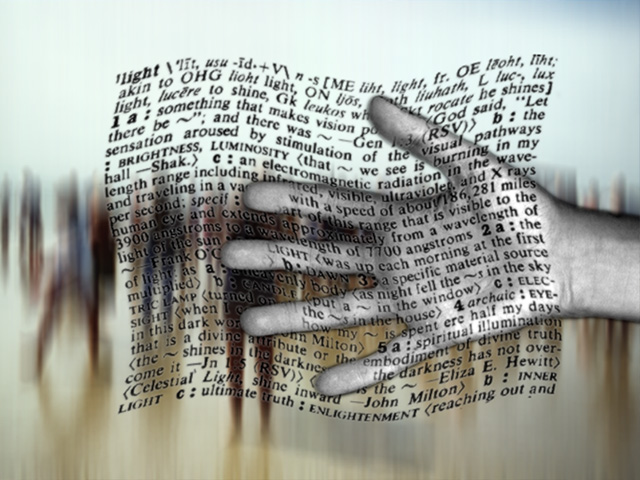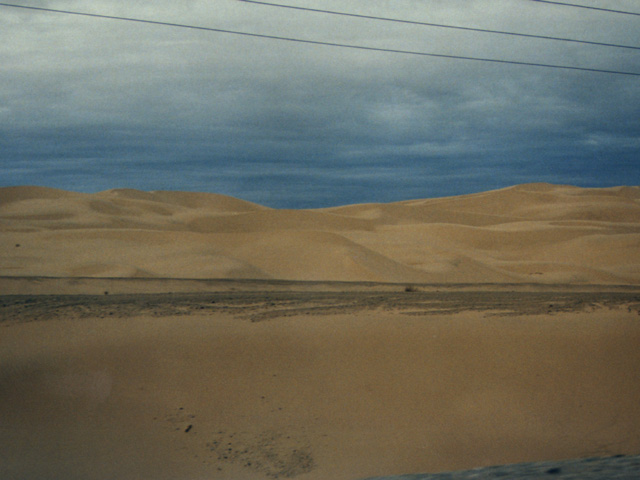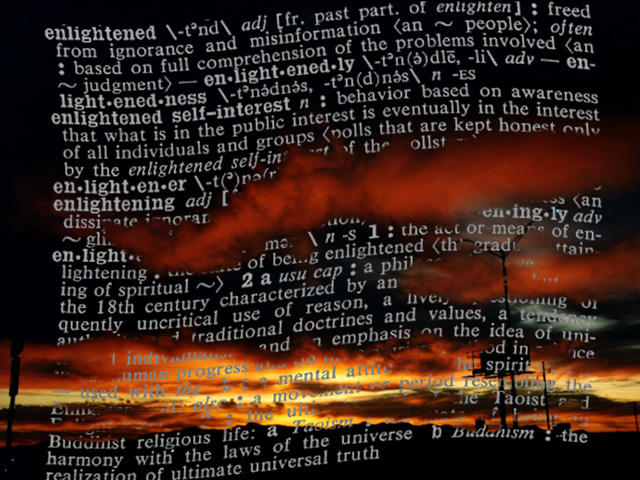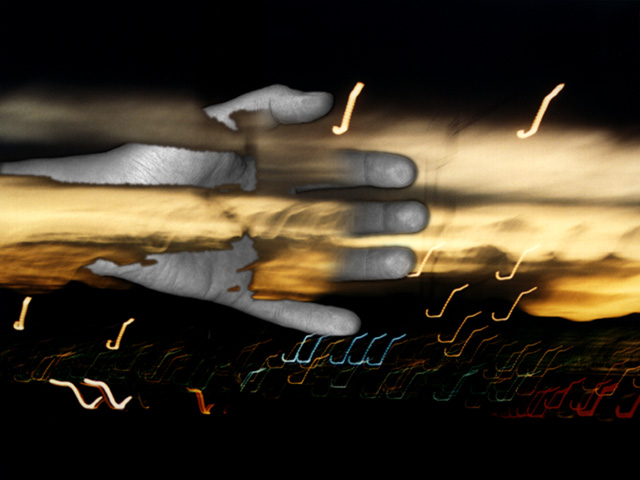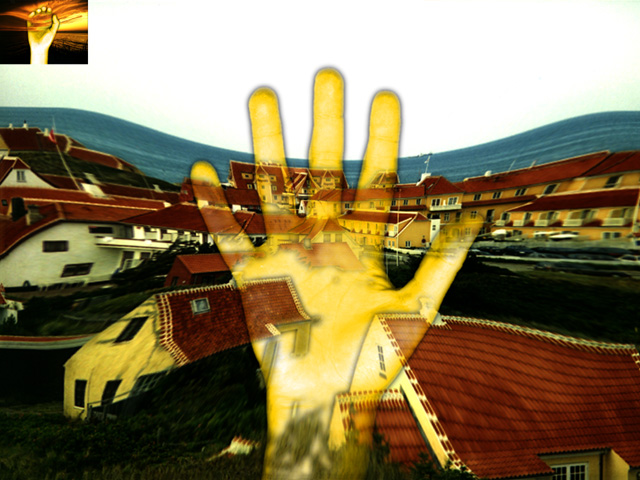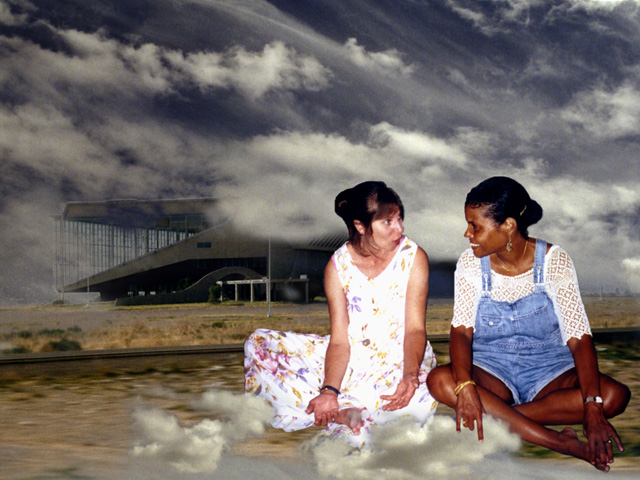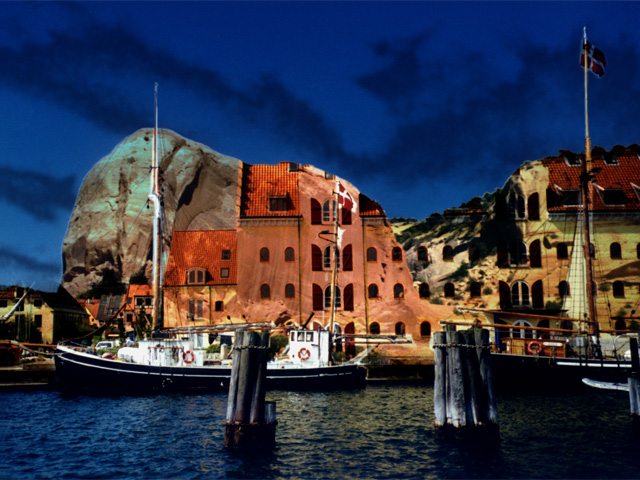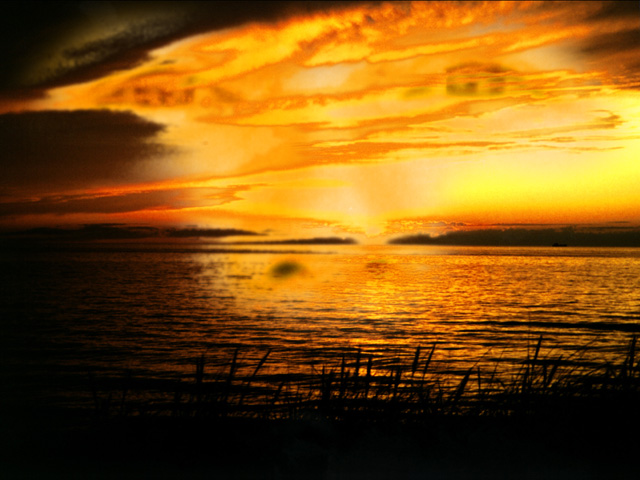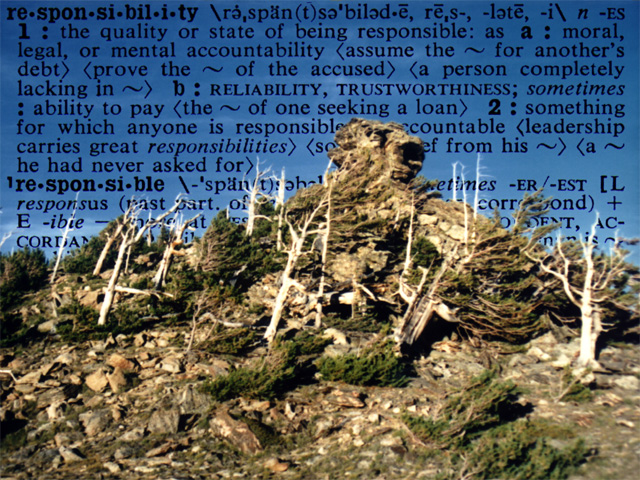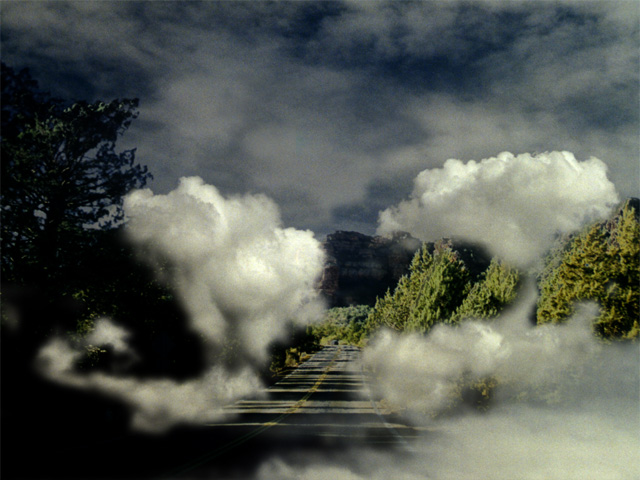 Back to Reconstructed Thoughts